Are you tired of looking at this mural yet? I hope not. I wanted to share the finished pics and I also have an ulterior motive.
One of my favorite bloggers, InfarrantlyCreative,  joined forces with 3 other gals to create this fabulous new site – The CSI Project (create, share, inspire). This week they're having a "Frames, Art & Wall Decor" link party, so you know I just had to link this painting up again.
So let's recap this project. It's a mural on a closet door – one that I painted with Pooh & Friends a few years ago.
The little girl was 2 when I painted this mural/growth chart and the rest of her room was all done in Classic Pooh decor.
But now she's 5 (going on 15) and she's all about Disney's Princess Tatiana from The Princess & The Frog. When we picked up the door, she pulled out all of her Princess stuff – towels, purses, cases. You name it, she has it. Now she has a custom painted closet door mural!
Last week I posted these pics of painting the background.
Then I added the trees, hanging moss and bayou buildings with Tatiana.

Can you see the chalk outline of Frog over the doorknob hole? I've been using chalk now for drawing my murals & I love it! It's so easy to erase – and I do a lot of erasing! Just a clean cloth and it wipes clean.
To finish the princess, I added the magnolia & her jewelry.
A blurry pic (sorry!) of Alligator & Voodoo Lady & her snake. I have no idea what their names are, if they have them. No, I haven't seen the movie yet. My grandson is more into Spiderman than princesses.
And Frog. What an expression he has!
And the finished painting. Once it's installed, I'll take another picture. The Princess's dress color matches (hopefully) the room's wall color.
Next up – a Princess toybox! However, Target quit selling them in the store so they have to order it online.
Linking up to these great parties. Take some time and go see what all the creative people have been up to.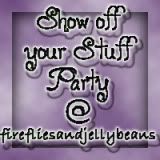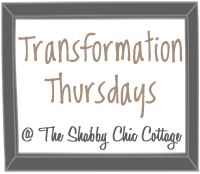 Colleen