This is my second painting in the Eat Pray Love series. I must admit, there have been some bumps along the way.
Bump #1 – I have been videotaping each painting. I just couldn't face putting my face in front of the camera, so I positioned the shot over my shoulder. Since I forgot to take still photos I had to clip some from the video. Lo & behold, there's my face. Worse than that – it's my profile! Ugh.
Bump #2 – I still haven't even tried to learn Windows MovieMaker. Well, I can clip still pics from the video. But I have no idea how to edit the dang thing. C'mon! How hard can it really be? (she says to herself)
Bump #3 – This 'Pray' painting is a do-over. It started out as Buddha, for anyone paying attention. I even painted the whole thing, videotaping along the way. I had my reservations from the get-go about painting Buddha, but I didn't listen to that inner voice.
Suffice it to say, it didn't turn out. Well, unless you're wanting a cartoon painting of Buddha. And I don't do cartoons. So back to the drawing board. (No, I'm not gonna show you any pictures.)
This time I wanted a piece that evoked a meditation feeling, a zen vibe. So I went to my feng shui roots – a mountain (stillness), the sun (illumination), bamboo (personal growth) and a stream (the Journey). All the elements I want when I pray.
I had already basecoated the canvas with Yellow Ochre, then applied a Raw Sienna glaze – just like on Eat. I reapplied Yellow Ochre to the sun, basecoated the mountain with a smoky Purple and used a combination of the Purple and deep Blue for the stream.
Then I pulled out my 'secret weapon' – FolkArt Floating Medium. I LOVE this stuff! I've used other mediums, extenders, gels, etc. But I use this over and over and over. Why?
It thins the paint but doesn't dilute the color too much.
It keeps the paint 'open', allowing me to work with it before drying.
It makes 'erasing' really ease. I just dip a clean brush in medium and erase the overstrokes.
There aren't too many paintings I haven't used Floating Medium on. Especially if you're a beginner – give this stuff a try!
I applied the floating medium first and then put the Raw Sienna over it. You can mix the two together. I just like to coat the area I'm working on first and then the paint. I can then manipulate the paint however I want. I added more on to highlight the mountain tops and to make the waves in the stream.
When the mountain dried I reapplied Yellow Ochre to the bamboo stalks.
I mixed dark Brown with Floating Medium, outlined each edge of the bamboo, then a little on each 'knuckle'. You could use Green or antique Gold or even Raw Sienna for the bamboo.
Not the clearest picture, but you get the idea.
For the leaves I wet-blended Green with Yellow Ochre. Really simple & quick. Then I threw in some stems.
Here it is without the wording, "Pray".
And with "Pray". I did it in Photoshop. I think the green is a little dark, but at this point, I'm kinda done playing with this thing.
Ever had a project that you weren't really happy with, but just said "Enough"!
So, regardless, there it is. And now I have to go back and play with editing the video. Wish me luck!
Linking up this 'do-over' to these parties today.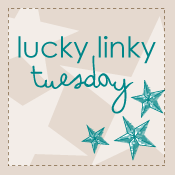 Colleen