Yes, I'm a celebrity junkie. A pop culture addict.
But I'm selective when it comes to celebrity gossip. I have my standards. I mean, there's gossip and there's good gossip.
People magazine is good gossip. The rest? Well, they're just tabloids. To me, anyway.
When I get my stack of tabloid trash pop culture magazines from my girlfriend who has a hair salon, I read all of the People's.
I just look at the pictures in the rest of them.
Like I said, I have my standards.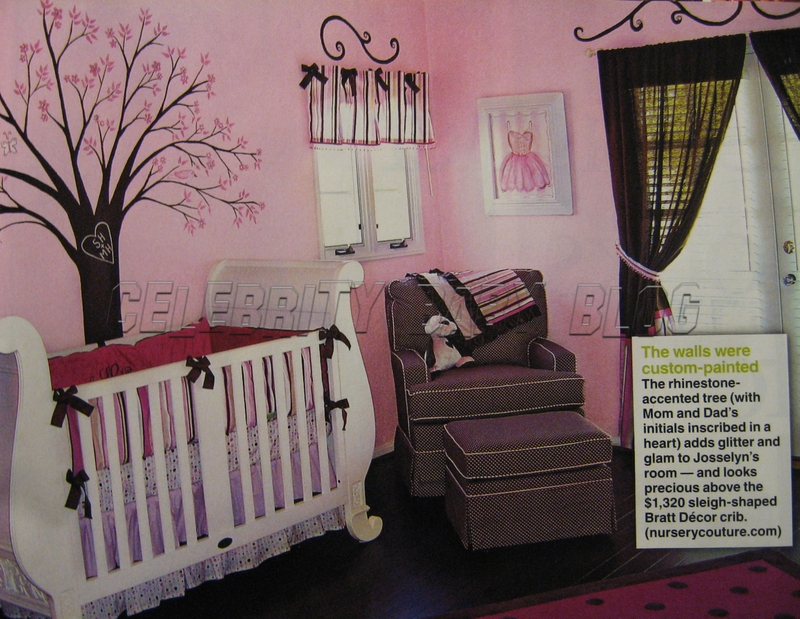 This works well, particularly if they're featuring rooms. Like nurseries.
With murals on the walls.
Especially tree murals.
But I'll look at all the pictures. Just don't ask me whose house it is or who the celeb is in the photo.
Chances are, I don't know why they're famous.
And, like I said, I consider myself a celebrity junkie. I watch my fair share of Housewives, any of the Top Chef series, and even the Kardashian's channel.
They don't have their own channel? Give them time.
Jack and Jill Interiors
I even used to love MTV's Cribs a few years ago.
Back when I knew who the celebrity was. Like, I had actually seen them on television once. Or twice.
But now I have no idea who these 'celebrities' are.
Nice houses, though.
I think the editors at People magazine need a special issue just for people who used to know who was 'in' and why.
Oh, wait. There already is one of those magazines. It's published by AARP.