They're outta school, aren't they? Or nearly so. Being a grandma, I'm a little out of touch with the school calendar year, but I vividly remember what summer vacation means.
I'm bored!
Around my house I'm Bored + 3 Boys = TROUBLE!
Oh, how I wish I'd had inspiration from blogs back then. (I can still hear the music from Sega video games in my head!)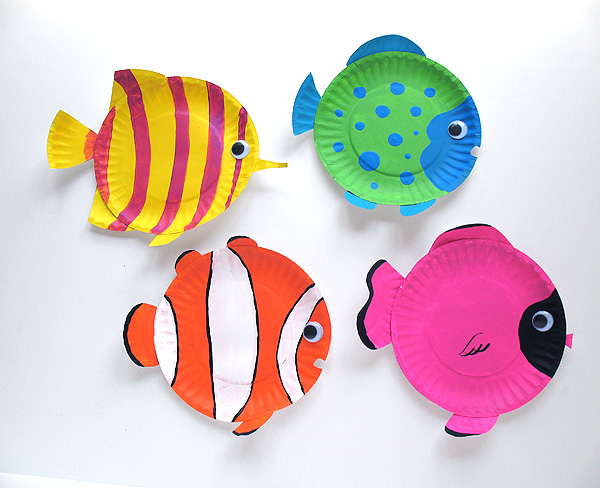 To me, painting projects always beats video games. Even my boys would've liked painting these cute fish. Seriously – they would have!
Amanda @ MakeandTakes (and Crafts by Amanda) gives complete instructions and loads of ideas of how to hang your kids' finished masterpieces.
This fingerprint painting project is great for little kids.
But I won't tell if you stick your finger in some paint and try it yourself.
You can find the instructions and supply list at Beth Kruse Custom Creations. Once you're there, you'll want to poke around a bit. She has tons of great projects for kids.
Like these chore chart blocks. Hello? What a great idea!
Let your kids help paint them and come up with chores and they just might enjoy chores a whole lot more.
I said might.
What do you have planned for your kids this summer? Any paint projects? Let me know and I'd love to feature you!