It's Spring . . . somewhere. Apparently not here in what's-supposed-to-be-sunny California. But somewhere it's nearly Summer.
Time for household painting projects, right? There's nothing faster – and cheaper – to update your house's look than a fresh coat of paint. Especially on trim and doors.
But does that mean you have to take the door of it's hinges, haul it outside onto sawhorses, and remove all the hardware? Before you even start to paint?
Yes. And no.
Here are two approaches to painting doors – both comprehensive, and both work really well. I say that as I sit here and look at all of the doors around me that need repainting.
First up is the professional method to painting doors @ Pretty Handy Girl. It might appear to be a daunting undertaking at first, but that's just because Brittany breaks down every step, with photos.
She does that with all of her tutorials, if you haven't checked Pretty Handy Girl out yet. They're absolutely wonderful. I always feel like I could actually be 'handy' after reading her posts.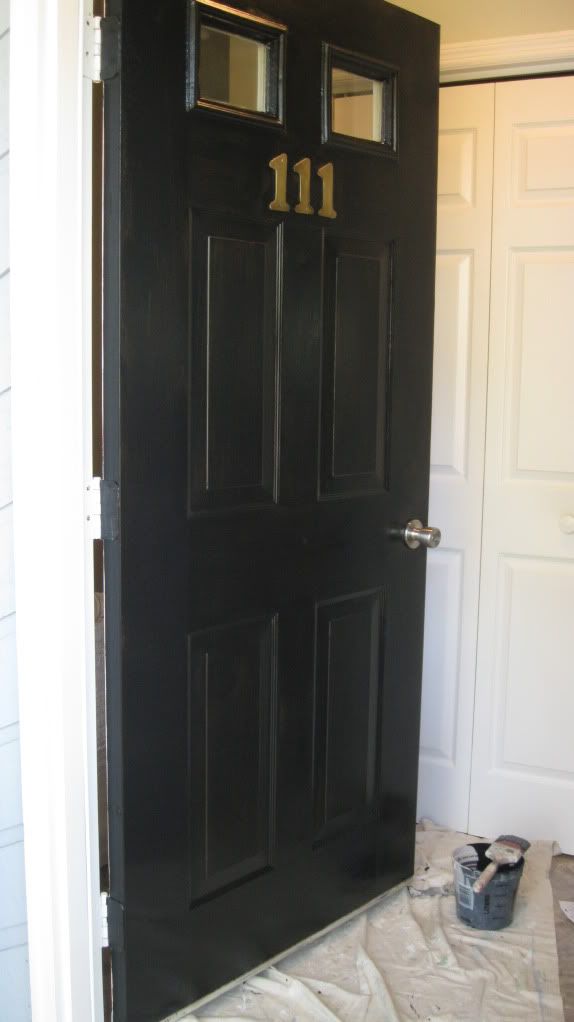 But let's just say that maybe, just maybe, you don't feel like taking the door off it's hinges and propping it up on sawhorses. Can you still get a professional paint job done?
You sure can, says Barbara @ DIY Home Staging Tips. She posted the Girl's Guide to Painting Your Front Door and it's full of tips. Great tips. Tips I would've never thought about until I'm right in the middle of a project thinking, "Now what do I do?"
I love both of these tutorials and I've actually tried each method. They both work great. Which begs the question, why am I still sitting here looking at doors that need a fresh coat of paint?
Well, partly because we haven't had more than 2 consecutive days of warm weather.
And I've been busy painting murals.
And . . . and . . .
I just haven't felt like painting the house lately.
Lately? I never feel like painting the house. Not when I can paint artwork instead. Ha!
How about you? Do you have plans to paint? Any excuses justifications as to why you haven't done it yet?