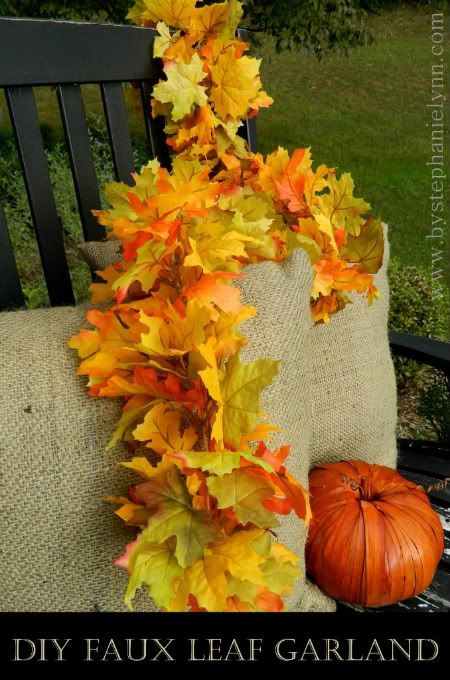 I've mentioned a few times that I used to work in a craft store. Like Michael's or Hobby Lobby, but based in California. Whenever Fall rolls around I really miss working there because I was the display/floral designer and it was my job to make all the pretties out of the brand new product rolling in every single day.
Way back when my youngest son was in 5th grade – the son who made me a gramma 4 years ago – waaay back then, we he needed some spray paint to make his sugar cube egyptian pyramid. So he we I went to Beverly's, looked around, and thought "it might be fun to work here."
As it happened the manager was cashiering so I asked her if they were hiring to which she said, "This is retail; we're always hiring. What can you do?"
I looked around the huge store and, ahem, "I can sew and paint a little". It was before I did any artsy painting – only craft stuff. And that was a rare occurrence.
"Can you do any floral design?"
Ugh. I had sworn off flowers since my earlier foray into floristry owning a flower shop. "Um, I used to be a florist, like, years ago."
"Great! Gotta minute? Good. Go make something."
Again, I looked around. The floral department took up at least a third of the huge store. "Make something? Like what?"
"Anything. Just show me what you can do."
So I made . . . something. Something terrible. Something ugly. Something that could hardly be called 'design'. And that terrible, ugly something had a big ol' florist bow, smack dab in the middle of it.
"Ok. It's weeknights and weekends. When can you start?"
I'm not sure which was more appealing – having an entire store to play work with or getting away from my stepkids – but I took the job on the spot.
So started my 2nd career in florals – the one that I loved – that lead to displays, that lead to merchandising, that lead to faux finishing, that lead to painting murals, that lead to interior decorating.
But those years I worked in the craft store were the lowest-paying, yet most creatively fulfilling time I spent working for an employer. Working for myself not included, of course – in either department.
So when Fall rolls around I can't wait to do some florals. Although I don't have a huge store to pick product from, I do have fellow bloggers. And Pinterest!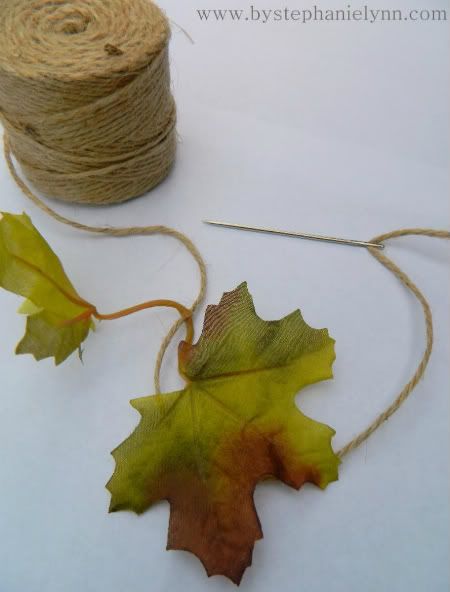 I would've loved to work with Stephanie Lynn from Under The Table & Dreaming. Anyone who can come up with making their own full and lush fall leaf garland would've been a diva in the craft store.
If you've priced garlands lately, you know that you have to pay a pretty penny for one that has a decent amount of product. Even with a 40% off coupon. So I'm all over Stephanie Lynn's tutorial to make a fall garland.
If you're lucky enough to have some gorgeous fall leaves already you can make your own garland following this simple tutorial with leaves and straws. If it's still too early for those leaves, just do what I do and pin them on Pinterest and make it when the leaves start turning!
Yeah, forget 'favorites' and 'bookmarks' now. Everything goes on my Pinterest boards.
Now, I gotta admit, having worked as a floral designer has made me something of a 'snob' when it comes to wreaths. I won't go into all the design 'rules' and basics here, but a while back I wrote a little wreath tutorial if you're even interested. Because of my snobbiness, most wreaths don't appeal to me.
Until I saw this one Brittany made at Pretty Handy Girl. She covered the wreath base with the sleeve from an old sweater, added some florals and a ribbon and I just love it. There's something about the texture of the sweater that make her fall wreath make me feel all warm and fuzzy.
And a bit less snobby.
And if you like some glitz – and personally I've turned into a full-fledged Glitter Gal – Jill crafted this adorable wreath out of cardstock and glitter at Homemade by Jill. How cute is this?!?
Sheesh! Old sweater sleeves, leaves cut from cardstock? I might have to totally rethink making Fall wreaths.
But that's Fall. Now when it comes to Christmas, I stick to my guns with my old floral designer ways.
Unless I happen to see something different on Pinterest . . .