Before we know it, the 4th of July will be here. So I want to post some easy painting projects you can start now.
This flag is really just a study in simple highlighting and shading. Highlight creates the illusion of bringing things forward; shading makes the area recede.
First, just basecoat your flag with red, white & blue.

Then add white on the left side of the 'folds'.

I also added some white to accentuate the curves of the 'fabric'.

Then add blue shading next to the white highlights on the 'folds'. Do this on each stripe – red & white.

Topcoat with your original colors – blue over blue; red over red; white over white. One coat will not completely cover your highlighting & shading. I use acrylic craft paint. Any ol' kind will do. I have used latex house paint. That won't cover in one coat either. I just happen to like the rich color choices in craft paint.
There you have it! Do you see how the highlighting & shading makes a flat piece of paper seem 3-d? It's a really simple way to create fabric folds with only three colors. You could add more folds simply by adding more curves with highlighting/shading lines. And just 3 colors!
Sharing with these great linkies –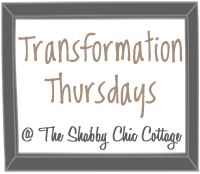 http://2.bp.blogspot.com/_wyytHe89oSc/St-fgmXa0QI/AAAAAAAANrM/PWHApafOhoY/s320/thriftthursday.bmp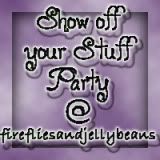 Colleen